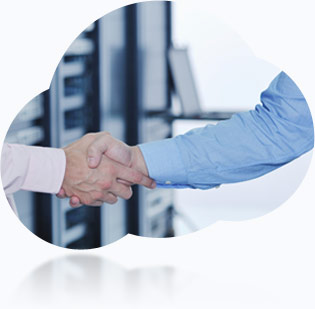 Welcome Networks provides a whole new level of agility to CPA, CA and CGA firms by allowing anytime access to all accounting, tax and payroll programs and data from anywhere using any computer, tablet, or smartphone.
We are an accounting IT industry leader & providing services to small and medium size accounting firms since 1999. Our cloud solution for Bookkeepers, Accountants & Accounting firms helps move their entire office network in a private cloud giving them anytime, anywhere access. Welcome Networks is a CCH partner to implement CCH Document paperless system and have done many installations and also currently maintain them for our clients.
Our expert services include installing, maintaining, supporting and troubleshooting all accounting software's from QuickBooks, Sage\Simply, CCH Wolters Kluwer, Intuit, Thomson Reuters, Caseware, Cantax and others. Some of the applications are listed below:
---
CCH ProSystem fx Tax
CCH Taxprep programs (personal, corporate and trust)
CCH ProSystem fx Document
CCH Document
CCH - ProSystem fx Scan
CCH Scan
CCH Engagement
CCH Practice
CCH ProSystem fx Practice Management
Engagement CS - Thomson Reuters
Lacerte Tax
Caseware Working Papers
Caseware Time
QuickBooks plus Add-ons & Extensions
Sage 50: Pro, Complete, Premium and Quantum
Cantax
TaxCycle
DoxCycle
ProFile by Intuit Canada
DT Professional Suite (Thomson Reuters)
TPS
ClientTrack
FormMaster
CICA Handbook
CCH Online
Sage 100 ERP
Drake Tax
ProSeries Professional Tax
SpeedTax
Quicken
UltraTax
TurboTax
CFS Tax Tools
AvanTax
TaxFind
AccountEdge
EasyPay Canadian payroll software
Doc.It
VohCom Page Document Management
Presto! PageManager Document Management
Fishbowl Inventory Management software
SuperQuick
SpringAhead Time & Billing
Microsoft Office for Word, Excel, Outlook and many others…
---
Your firm also gets unlimited mailbox size for user emails, full email archiving, spam filtering and anti-virus protection. You work on company or client files just like you do in a local office, but with added power to work from anywhere, whether on the road, in-flight, in your living room or the office from any internet enabled device.
We set up and maintain your servers, users, printers and scanners for each individual employee. Programs and applications hosted on private cloud are the same as the one being used by you in your local office on a daily basis. They look & work exactly the same way though they usually deliver improved performance due to underlined strength and infrastructure of the data center.