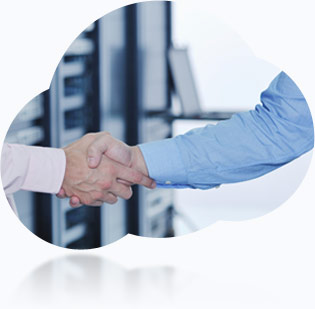 Private Cloud – Built for Accounting FirmsAs a CPA, CA or CGA firm you need a technology partner like us to remove all the hurdles that keeps you from billing.
Your private cloud of clustered servers, redundant powers, advanced fire protection systems and multiple backbone connections allow you to attract top level talent that was not possible before.
As an accounting firm you may need to hire more staff during tax season. No problem.
No more room in your office for new hire? No problem.
Need staff to work from multiple locations. No problem.
Need temp, seasonal staff or remote employee to work from home. No problem.
All of the above is already planned and built in the foundation of your private cloud office. Flexibility and technology are not at odds anymore. Address client inquiries and view financials, tax returns or any other source document from your tablet while on the road, at home, or on vacation. You can scale up or down your firm with just one call or a click.